HTC Talks Security for Its Upcoming 'Exodus' Blockchain Phone
HTC was once the top Android device maker — it was actually the only Android device maker for a while. As Android grew, HTC couldn't keep up. It has not had much success in launching new Android phones See it on Amazon lately, but the company hopes the blockchain can solve its woes. It pre-announced the blockchain-powered HTC Exodus several months ago, and now HTC's Phil Chen is talking more about how the phone will work>.
The new details don't cover the phone parts of this upcoming phone. We still don't know what sort of screen it will have, how much storage you'll get, or even if there will be a headphone jack (but I assume not). Chen is talking more about the cryptocurrency aspects of the phone and how HTC is working to keep the phone's hardware wallet secure.
One of the primary selling points of the Exodus is that you'll be able to keep your cryptocurrency and other digital goods (cryptokitties, anyone?) on your phone for easy access. For some blockchain enthusiasts, the idea of keeping all their data on an internet-connected device is just crazy. The most secure way to store cryptocurrency is in so-called "cold storage" that isn't connected to any networks. HTC used the ARM system-on-a-chip to build a "trust zone" in the chip's secure enclave. This hardware encrypted location is separate from the Android operating system, making it harder for a third-party to access.
Ideally, a hardware wallet should not be a thing you carry around every day — something like a phone that is prone to loss, theft, and damage. HTC doesn't have any revolutionary blockchain solution to losing your phone, but it does have plans to make sure your crypto wallet doesn't go missing along with it.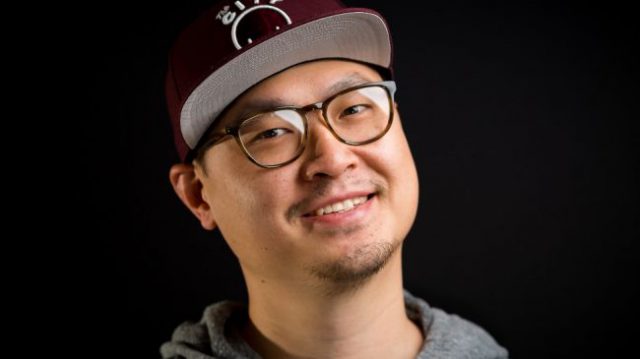 HTC's Phil Chen is in charge of developing the Exodus.
With many wallets, you can recover your encryption keys with a security phrase. If you lose the keys and the recovery phrase, your wallet is truly lost. HTC has developed a concept called Social Key Recovery. During setup, you'll be able to ask several trusted contacts to store a part of your key via an HTC app on their phones. They had better be trustworthy, though. If you lose your phone, you need to reassemble all the parts of your key.
For more information please see: www.htcexodus.com 。
About HTC
HTC Corporation aims to bring brilliance to life. As a global innovator in smart mobile devices and technology, HTC has produced award-winning products and industry firsts since its inception in 1997, including the critically acclaimed HTC U and Desire lines of smartphones. The pursuit of brilliance is at the heart of everything we do, inspiring best-in-class design and game-changing mobile and virtual reality experiences for consumers around the world. HTC is listed on the Taiwan Stock Exchange (TWSE: 2498). www.htc.com.
About Exodus
HTC's Project Exodus is a smartphone solution that will power the decentralized web. For more than 20 years, HTC has created foundational technology for worldwide mobile and virtual reality technology. Through Exodus, HTC is investing in the development and implementation of blockchain technology that will usher in a new area of secure data storage and transactions and take blockchain technology mobile for the first time.www.htcexodus.com。